These are a few of my FAVORITE things:
HAIR: The Ballerina Bun
I seriously just love, love, love this hairstyle. I have medium length to short hair and I can still pull it off. It's a super easy hair style to whip up on the days you are rushing around. I could care less about what others think so I even rock it to work some days.
Here is a great tutorial by one of my fav. Bloggers over at The small things blog
Next HAIR Obsession: Curly BoB
In 2012 I straightened and teased way too much. By the end of 2012 I started taking the minimal extra time to had a little wave or curl to my bob. It looks a lot more mature for a work and it's just fun!
Clothes:
Peter Pan Collars
Obsession overload! They are just so stinkin cute. Peter Pan Colar + Ballerina Bun = A way cute outfit
Color Block: … anything!
I have the shirt on the left in teal… my favorite buy of Christmas 2012 thus far.
DENIM Shirts!
Throw this baby on with a cute sweater over top and add a pair of skinny cords.
SHOES: Pointy Flats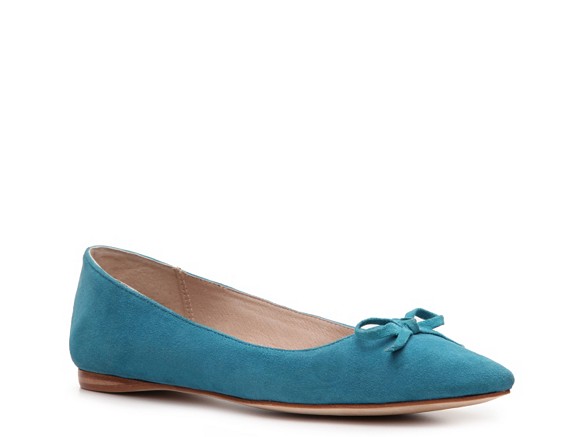 Mia Limited Edition Audrey Flat
Thank you DSW for feeding into my obsessions.





HEALTH & FITNESS: 
Water Water Water… Say no to soda by carrying around a water bottle where ever you go!
Shaun T's Miracle 15-Minute Workout
This came just in time for the new year. I'm always talking to my husband about workouts. He is a great self-motivator. Wakes up at 4:50am every other day to get an hour work out in our basement and I just can NOT do it! An entire hour of just lifting weights, sit ups, push ups… boring.
I love to do work out videos but even sometimes I get bored after 30 minutes of it an skip to the stretching portion.
Last week I started doing short intense work outs lasting only about 15-20 minutes. It involved kettle bell swings, jumping jacks, jogging in place, and short 30 sec rest between Reps. My theory is if I push my body for 15-20 mins I will get in a terrific work out… forget the hour work outs where your just putting around.
A co-worker shared this 15 minute video with me and I love it. I just mute the video and play up tempo music from my iPod to keep it fun. 15 minutes is all you need some days.
MUSIC:
Bruno Mars – Unorthodox Jukebox
If you don't have this album yet then you need to get it. I can't get enough of it!
Well, those are just a few of my favorite things!